Themes in learning in 2016 - where we are and what's around the corner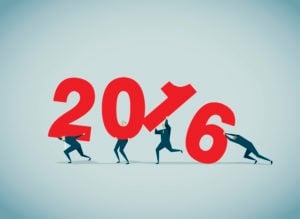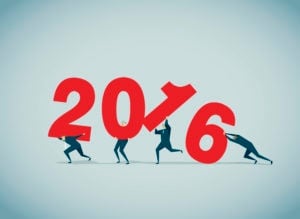 As we have completed another year of learning in the workplace, we are faced with an opportunity to look at developments, and to note several themes from 2016 which have led to much discussion amongst Learning and Development practitioners. In an ever changing world, and an increasingly fluid and dispersed workplace, it is wise to take notice of these developments in order to better understand modern learning techniques and trends. We need to know where learning will take us, what the future holds, and how businesses can benefit.
Above all, one thing is certain. The expectations of business don't change. In the corporate world where cost is king, and time is such a precious commodity, business leaders are looking to Learning and Development providers with a keen focus on 'time to productivity'. They need and will expect more 'bang to their buck'. Technology and new ways of thinking about learning provide us with fresh opportunity to meet these increasing demands.
As always, the focus continues to be on how we learn, where we learn, and why. Its about how to engage, enthuse and encourage the learner. The future of learning lies at the place where human psychology and neuroscience meet the technological innovations we see around us. The reason that the Wranx platform is so successful is because by harnessing these elements together, Wranx makes learning available to the people who need it, and importantly, how and when they need it.
Gamification is a recurring, and frequently discussed theme in the future of learning. Increasingly, organisations are recognising the value of gamified learning, and of building it in to learning technology. We know that gamification makes learning more accessible and enjoyable, thereby increasing engagement in the learning process. It allows a certain amount of flexibility to be incorporated into the learning, making it adaptable and reactive, which in turn allows us to personalise the learning by recognising that we all learn at a different pace. By encouraging competition, learners are driven forward, striving to compete with peers for badges and awards or a higher ranking on leaderboards. Merely playing a game, or having fun, is not the intention, however. The real goal, as with all elements of learning, is to drive engagement and narrow the learner's focus, and it is that engagement that leads to learning. We will continue to see Gamification as an increasingly essential element to corporate learning plans, and its use in our lives outside of the workplace, as seen in the growing Health and Wellbeing industry, and the prevalence of wearable technology, will continue to grow.
Another popular theme this year, and another of which we'll hear much more in years to come, is microlearning, or bitesize learning. Time, our most precious commodity, is central to everything we do in our working lives. We depend on it, and how we use it is key to our progress. Our learning needs to reflect that fact. Also, the rapidly changing times in which we live place extra demands on our attention, so the need for a solution is clear. Micro-learning, the idea of learning split into small chunks, easily accessible and digestible, this is focussed and easily delivered learning. This also means the learning is available as and when the learner needs it, and so is more time efficient and cost effective. At Wranx, we know the power of Spaced Repetition, a key element built in to the platform based on the work into memory and recall from Hermann Ebbinghaus, and the forgetting curve theory he developed.
The 'Flipped Classroom' idea, where extra learning resources can be delivered outside of traditional 'contact time', has been gaining traction in recent times. Through pre-recorded lecture content, providers are able to provide learning individuals with supplementary back-up, or top-up, resources. This maximises the effectiveness of the more traditional face to face learning time. Video recording, through mobile phones, webcams, and screen recording software are all available to provide the conduit to deliver these additional learning resources.
Following on from this is the concept of 'connected classrooms' where we see Learning and Development providers act as connectors, using rich technology to connect students in different geographical areas, time zones and environments. Large screen monitors and cameras around the room are harnessed to deliver the connected environment. In this model, the learning provider becomes the bridge between content, student and the business. By incorporating the learning environment and the technology in the content design, the learning is accessible at any time or place, such as the student demands.
So, we have previous knowledge of some of these themes, but what should we expect of the future, as technology develops? What new, fresh ways will we harness to deliver learning to the next class, and how will those methods differ?
Virtual Reality holds particular promise in this. There is much discussion of how far VR can help, and how far we can go. By creating a virtual environment, learners are able to gain knowledge of a particular business or industry, for example manufacturing. Through individual headsets, laptop simulations, or full room interactive projections, the world of VR holds much scope for learning. Extra elements can be added in over time, building the experience and broadening the content as the learner progresses through the course. Here again, we may see the introduction of game techniques, to help drive learners through rewarded levels. VR is certainly one to watch!
Some themes we are familiar with, some we will grow to love. One thing is certain as we begin another year of learning. Its a bright future for Learning and Development, full of fresh hope, new opportunities and possibilities for businesses, for individual learners and for learning providers.